Desiccant Dryers
Pump tank systems support cooling equipment including evaporative cooling towers, central chillers and fluid coolers.
A vented reservoir with fluid pumps and controls specifically selected to meet the needs of your process and/or entire facility.
The standard unit is designed to be installed indoors or protected from the elements.
Use of a pump tank assembly improves plant cooling effectiveness by providing a stable reserve of cooling fluid to moderate the affects of rapid load changes.
PPT Series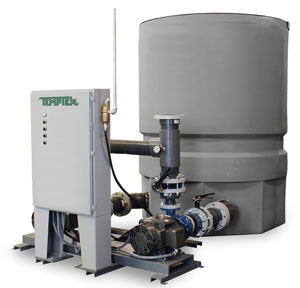 PT Series